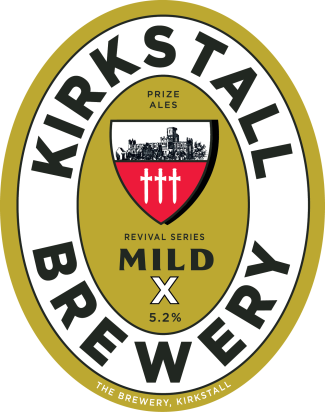 Kirkstall Brewery
Mild X
Revival Series
5.2% ABV
Our 5.2% 'Mild X' is an 1885 Kirkstall recipe, which Stu lifted from the pages of Ron Pattinson's excellent blog. Pale Malt, Roast Barley and Caramel make up the fermentables, distinguishing this beer from the 'L' recipe on which our previous Mild was based.
To most closely match the hop varieties likely to be used back then, Stu selected Target, Goldings and early American variety Cluster.
Mild X presents sweet, nutty and biscuity malt flavours, kept in check with lightly floral hop notes and the yeast strain's contribution of soft fruit esters. This is a deep yet delicately constructed beer with complexity well beyond its strength.