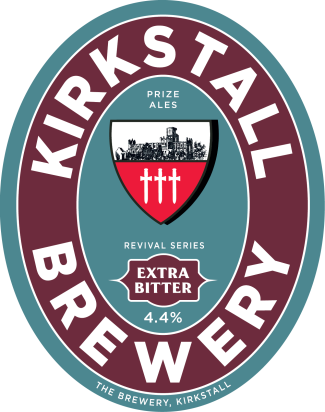 Kirkstall Brewery
Extra Bitter
Revival Series
4.4% ABV
Our 4.4% 'Extra Bitter' uses the same base recipe as our regular Bitter, albeit with a larger malt structure, ABV and hop character – this is 'Extra' in every department.
Golden Promise, Crystal Malt and Amber Malt fill out the grain bill, with 25kg of Brewer's Invert No. 2 sugar added to the underback.
To balance this bigger body and rounded sweetness, the hopping rate from the boil onwards is increased: a slightly higher bittering addition, an extra 20% of Goldings late in the boil, and a small dry hop of Bramling X during fermentation itself.
This beer is fuller-bodied than its predecessor, with more pronounced caramel notes and hedgerow fruit flavours, ending in a clean and moreish bite befitting of the style.