The Old King's Arms is a beautiful pub in the heart of Horsforth, right beside The Green. Since 2017, the pub has been run by Lyndsey and Aidan, who have restored the pub to its former glory as a local icon and hub for the community.
Earlier this year, Kirkstall Brewery formed a partnership with Lyndsey and Aidan, allowing them to serve a wider variety of beers under a bespoke tenancy agreement with the pub's owner, Greene King.
Now that the partnership has been in effect for a little while, we thought we'd introduce you to Lyndsey and Aidan, and give you a flavour of what to expect at The Old King's Arms, in their own words.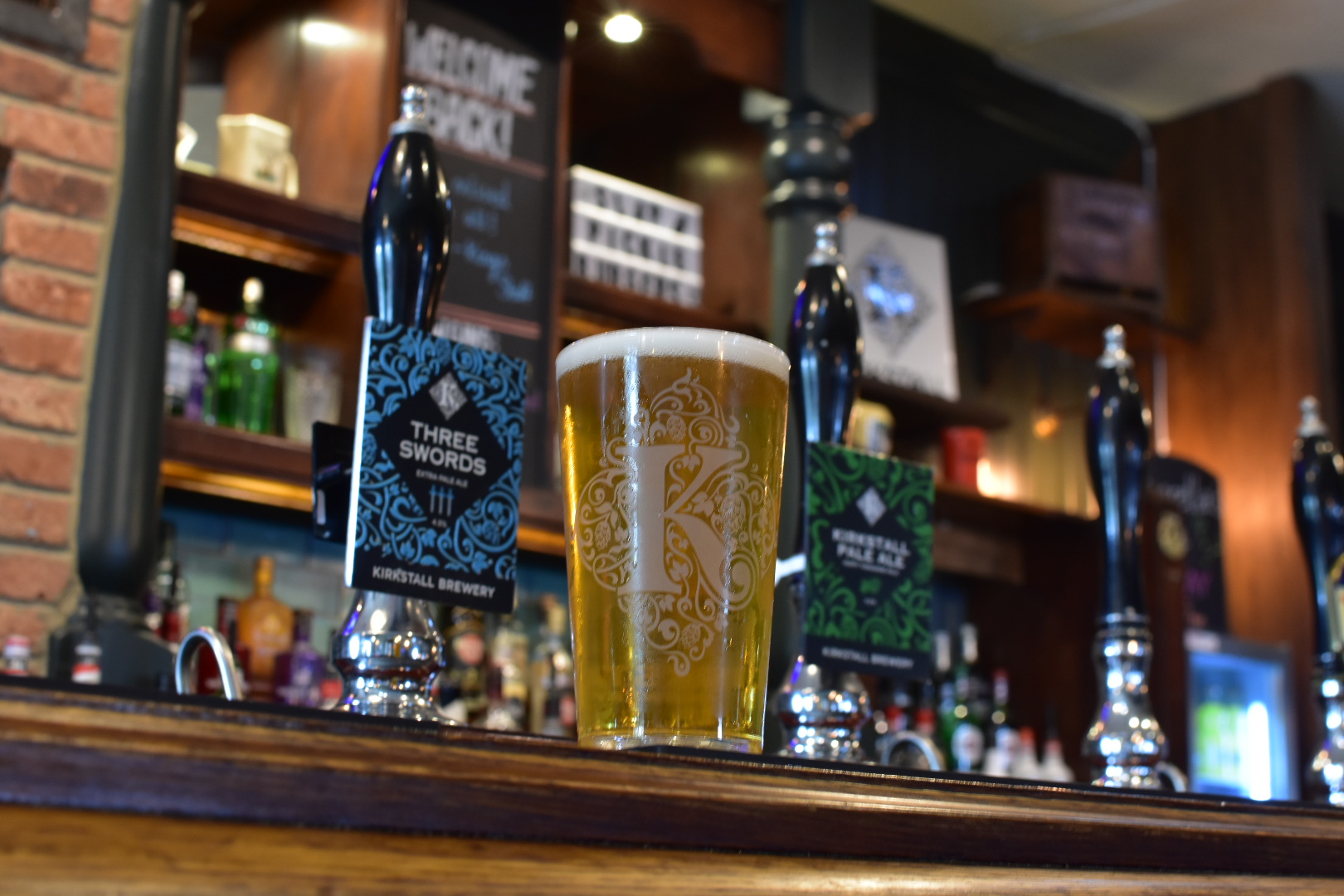 Tell us about how you ended up running The Old King's Arms.
We are Lyndsey and Aidan. A northerner and a southerner, who met many moons ago whilst working in a pub down in the big smoke. After 5 years and both pubs (The Grafton Arms and The Gypsy Queen) sold, we took the plunge and moved up north with our 3-year-old daughter to Horsforth to take over The Old King's Arms back in 2017.
It was a very rocky start as the pub had been closed for quite some time and also had quite a shady past to shake off! However, we persisted with our vision to bring The King's back to life and in turn give it back to the community. The building is laced with history and is on almost every iconic photograph of Horsforth. This was our reason to stick at it and get it just right.
These days the King's is a vibrant, welcoming community pub with an array of exciting events. We have a great selection of changing cask ales, keg beers, wines and spirits, now even better with our new partnership with Kirkstall Brewery.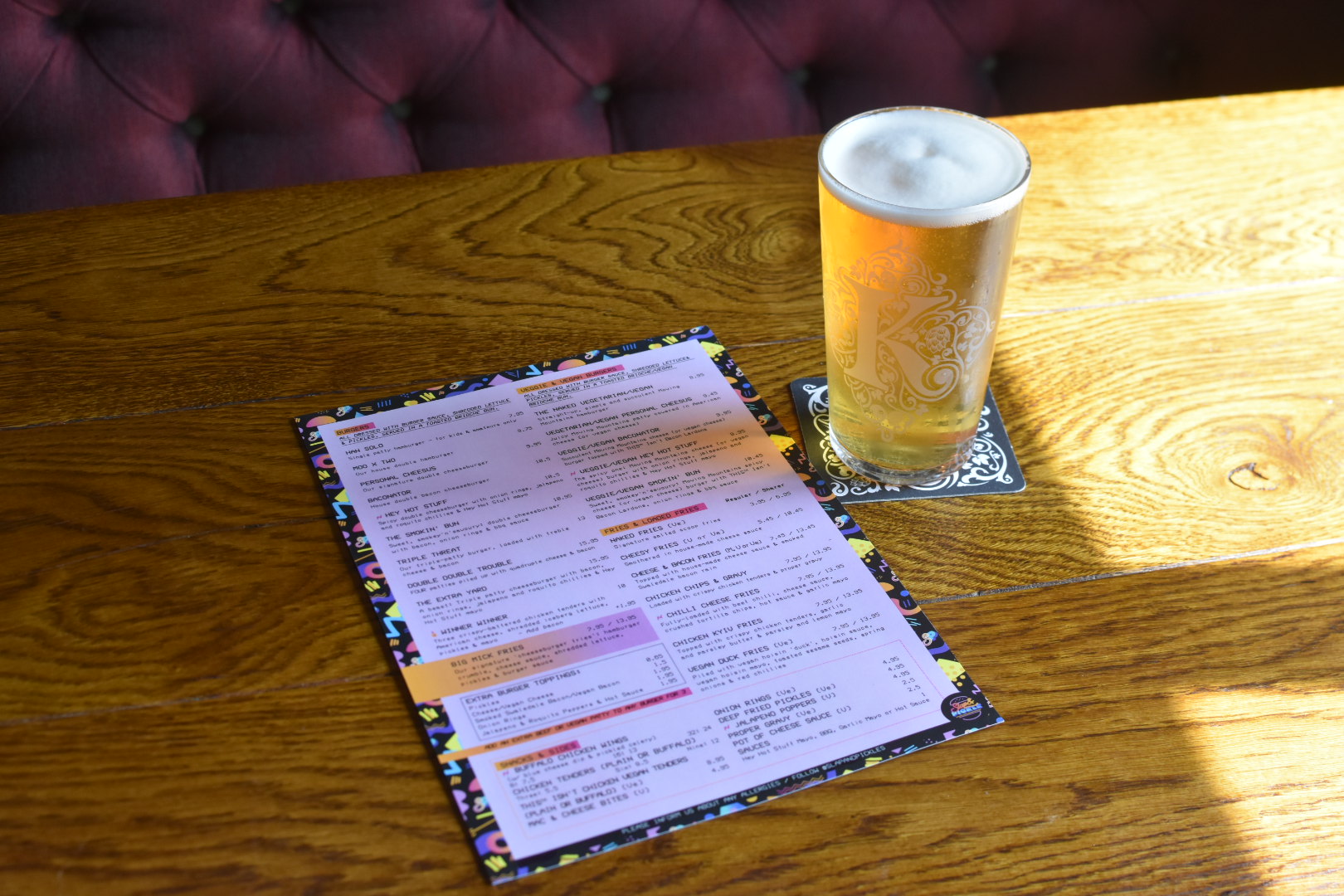 What is the partnership with Kirkstall Brewery all about?
We are proud to be a Leeds pub through and through, so the opportunity to partner with the best brewery around (Kirkstall) was immediately something we wanted to make happen. Kirkstall Brewery's other pubs are iconic in Leeds, and we believe our ethos and style is very alike, which is why The King's and Kirkstall make a good fit.
The partnership is a unique arrangement, as we are an independent pub operator who rent the building from Greene King. These agreements usually restrict tenants from being able to order from other breweries other than Greene King. However, Greene King has been hugely supportive of this unique arrangement by giving us a bespoke tenancy agreement to allow a partnership with Kirkstall brewery to come to life.
We are extremely excited, as this partnership with Kirkstall will allow us to serve many of their excellent core beers alongside one off specials. We plan to have at any one time at least three cask lines and two keg lines devoted to Kirkstall. Virtuous will be served continuously!
We have recently refurbished our pub indepently and extended our beer garden with support from Kirkstall which has helped our brand and theirs tie together. We truly believe that this partnership will enable us to promote Kirkstall Brewery in Horsforth and will improve our profile across Leeds by being involved with this brilliant brand.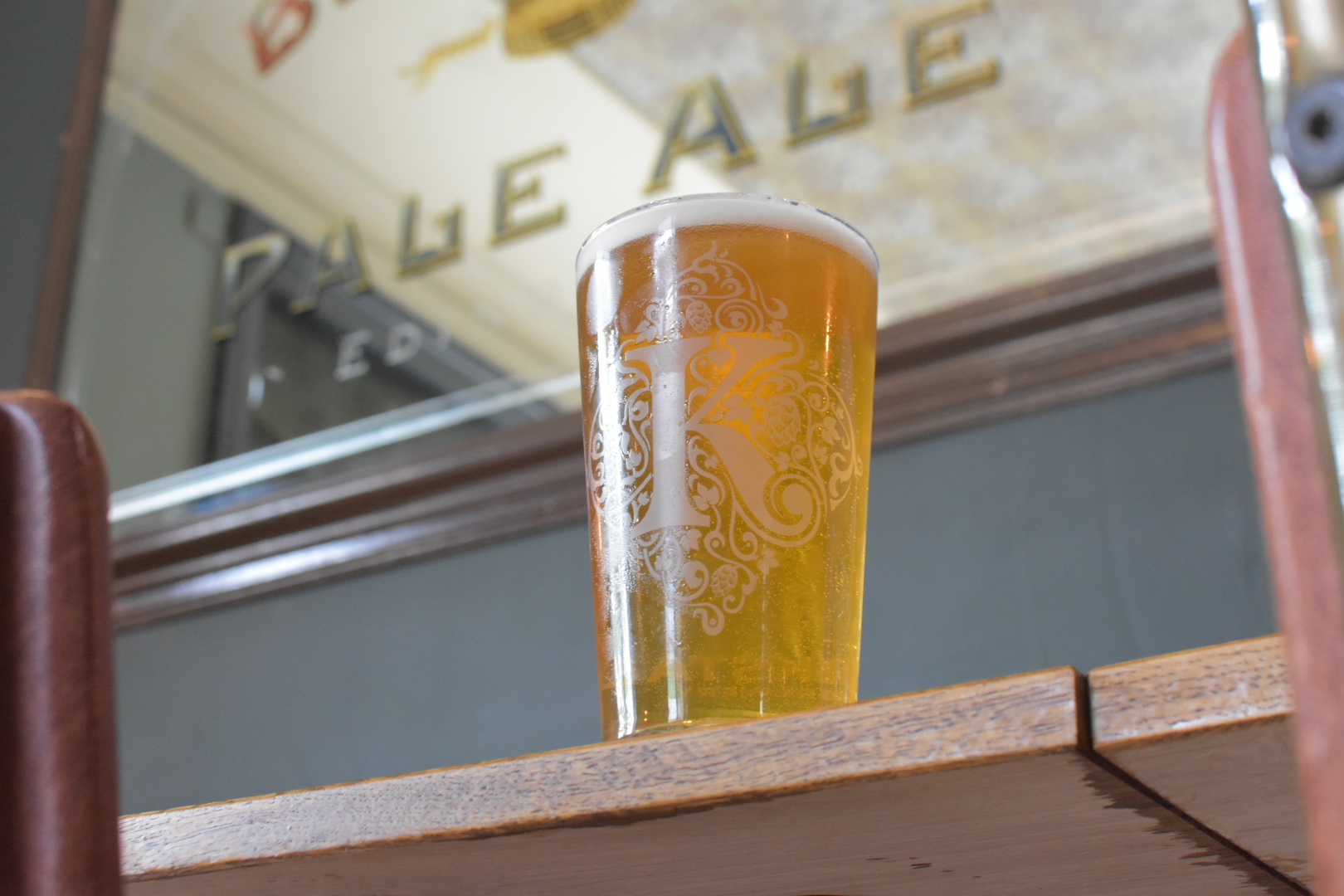 What Kirkstall beers do you stock at the moment?
Virtuous and Mango IPA on keg; and Kirkstall Pale, Three Swords, Dissolution and Black Band Porter on cask.
What's the food offering like?
We have been renting our kitchen out since 2017 to local street food vendors, and over the years we have seen everything from Bao, Pizza, Mexican and even Thai food.
We currently have Leeds legends Slap & Pickle with us serving up their amazing smash burgers, loaded fries and wings. They have been such a hit since we took them on and our two brands combined make the pub really something special.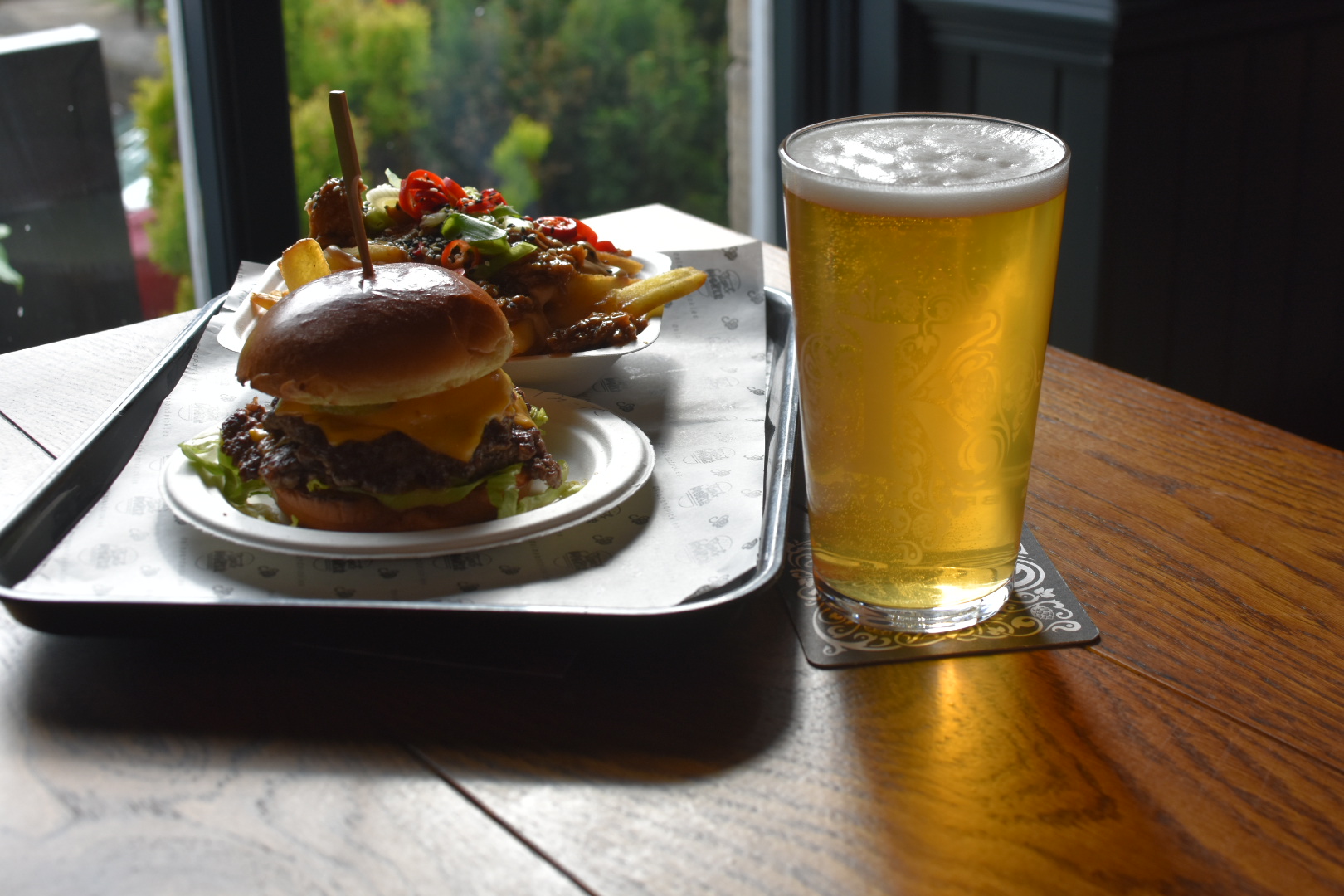 What kinds of events do you run at the pub?
We have a weekly quiz every Thursday 8.30pm with our host Quizerella, an alternative pub quiz which is guaranteed to be bizarre but entertaining! We also host monthly band nights, regular family events such as craft afternoons, garden parties with DJs, monthly comedy nights, board game Sundays and Sing Along Sundays - gather round the ol'joanna for a good old fashioned knees up!
We get involved with most community events around Horsforth such as the annual Horsforth Walk Of Art, where we showcase local talent.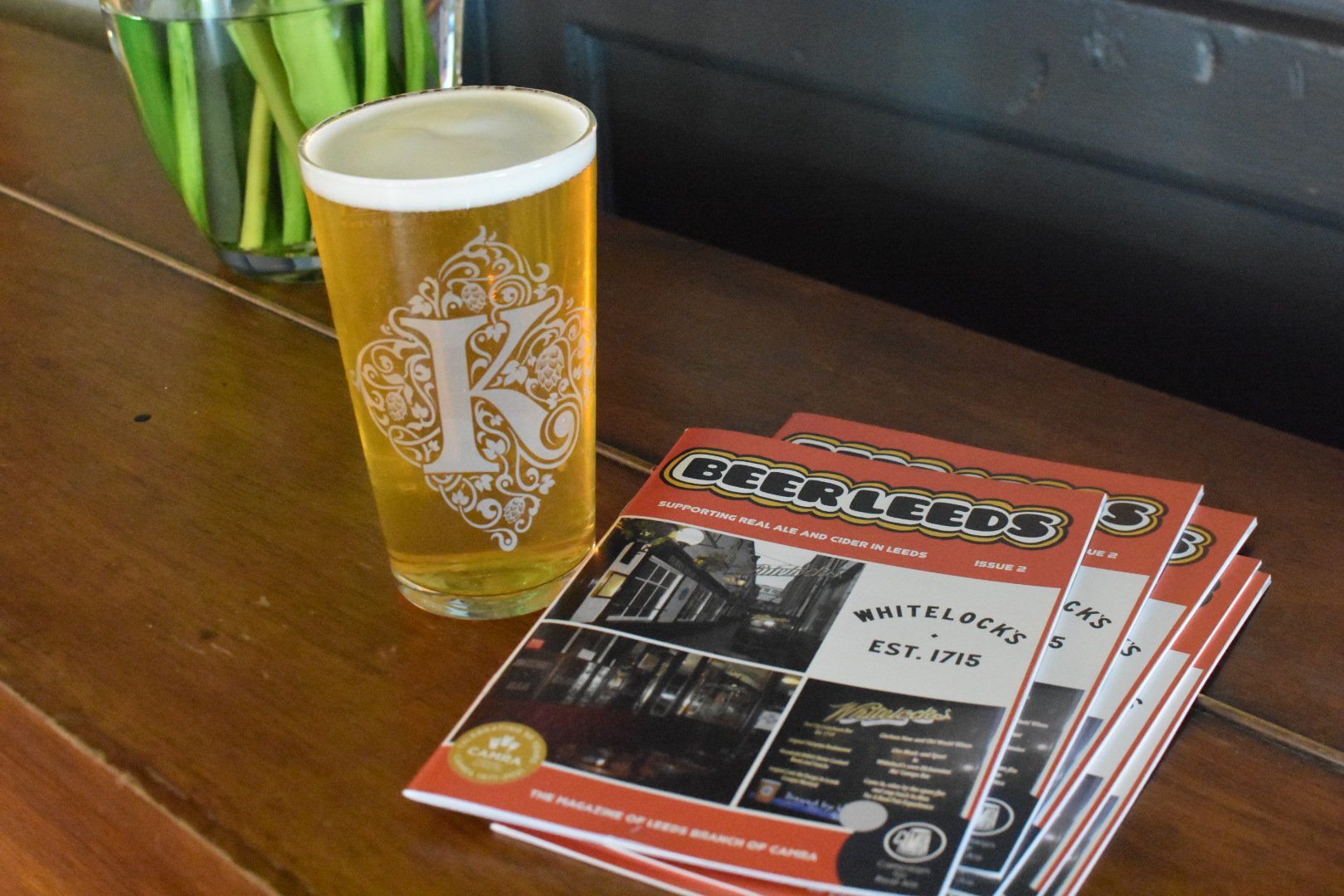 What else have you got planned locally?
We hoping to organise our first beer festival this year using The Green, which is opposite the pub, with support from Kirkstall and local brewery Horsforth Brewery. This land was kindly given to us to use by the local Vicar after Lyndsey's volunteer work through the various lockdowns.
We also recently brewed our first collab beer with our good pal Mark from Horsforth Brewery, a raspberry blonde session ale which has been going down a storm. We hope to have Horsforth's beers on the bar alongside Kirkstall frequently as well as developing relationships with other local breweries such as Amity who are just up the road in Farsley.
Going forward we will continue to champion our local breweries and always be serving something else local and unique alongside Kirkstall's beers.
Visit The Old King's Arms at The Green, Horsforth, Leeds LS18 5JB